Adherable Acoustic Panels
Sydney's Preferred Noise Reduction Tiles and Panels
Whilst these products represent our "in stock" soundproof *panels and tiles, please remember that custom options include thickness, shape, size, colour and fabric coatings and face textures and profiles. Please talk to us about your acoustic design idea and the level of noise cancelling you require.
*Custom insulation options are subject to minimum order quantities and variable lead times.
*absorbing
Discover the PLANO Acoustic Panels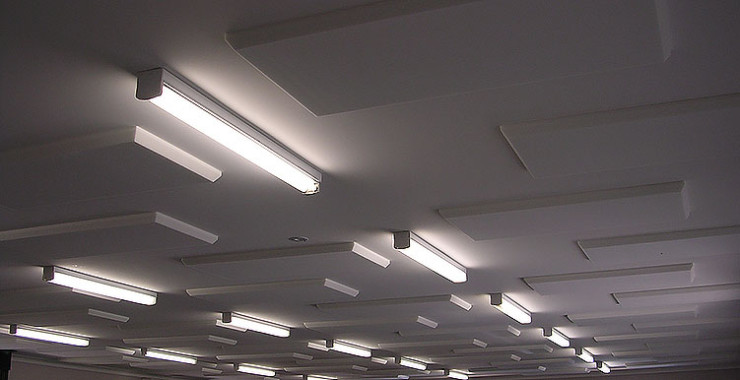 These are our best value acoustic panels.
Flat, but finished with a bevelled edge these give a "panelled" or "tiled" effect where full insulation is required. They are ideal noise reduction options for walls and ceilings, direct to the slab above exposed services or where chilled beam air-conditioning is present.
The neatly finished edges provide a tidy and clean look when spaced as single noise reduction tiles or panels, or when installed as "islands"..
Usually in stock at
38mm and 50mm thick as
1250mm x 625mm panels or 625mm x 625mm tiles
Colours, white, pale grey and coated black (1250 x 625 x 50mm only)
We deliver our noise cancelling products both locally and Australia-wide from our warehouse in Sydney. Our noise reduction tiles and panels arrive ready to install directly from the carton. They adhere instantly simply via common construction adhesives or silicone, perfect for walls and ceilings. They are very easily cut if required.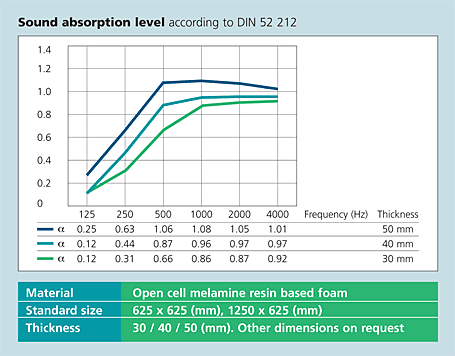 Installing Acoustic Solutions Across Sydney and Australia-Wide
Acoustic Answers supply soundproofing and noise cancelling solutions across Sydney and Australia-wide. As a ceiling sound insulation product, our noise reduction panels are made of high quality materials optimised for adhering to walls and ceilings. Reach out to our consultants on (02) 9620 7395 or 0414 637 635, or submit an enquiry.